4 Accessories You Want to Get for Your Truck Right Away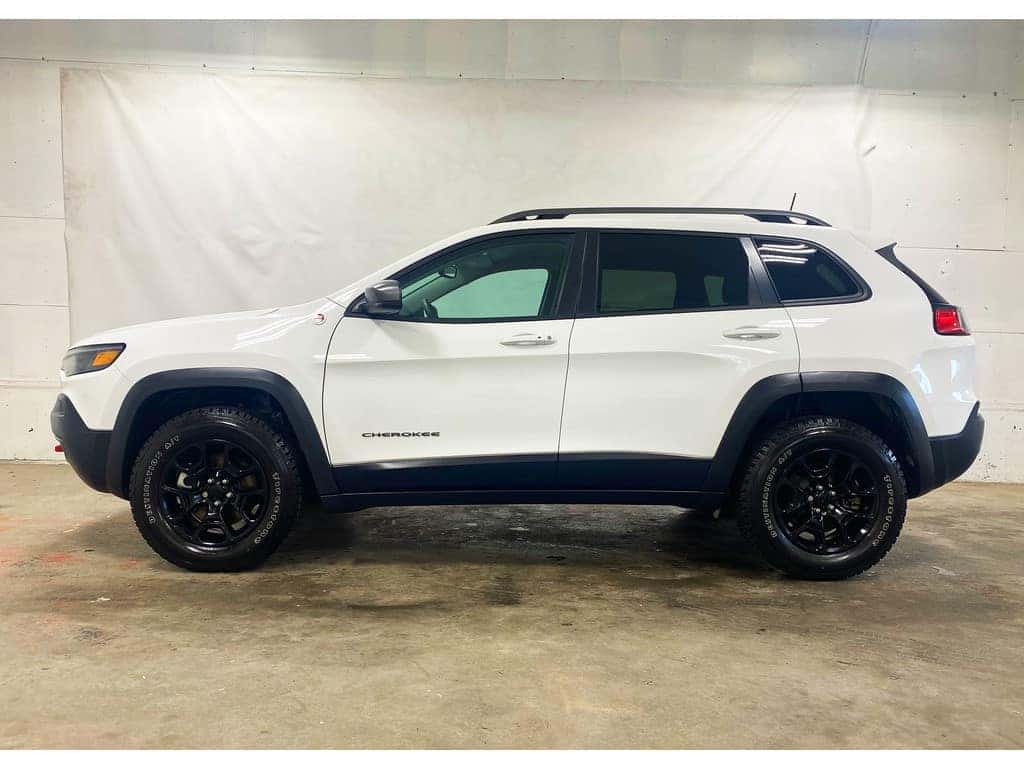 If you're reading this, chances are you just bought a used truck to call your own. Congratulations! Ideally, you went with a model whose features and quality already speak for themselves. But what if we told you that your experience could be even better than that?
As it is with many other products, you can add lots of extra features to your vehicle by buying some accessories on the side. You might not be used to the idea of doing so with a car, but believe us, it's a match made in heaven.
In order to help you improve your driving experience, here we present you with 4 accessories you'll want to buy as soon as you drive out of the lot.
Step Bars
It goes without saying, but trucks are tall vehicles. Right now, it might not be that much of an inconvenience. After all, you probably evaluated that aspect of your truck before you bought it. But let's think about the long term.
Will it be comfortable to take such a big step (literally) every time you want to get inside your truck? What if you get hurt doing sports, or during an accidental fall? What if you're about to drive with a passenger who is shorter than you? In those cases, it might serve to give yourself the means for an extra boost.
That being said, a step bar will significantly ease the process of entering the vehicle.
On the other hand, step bars are not exclusively for that purpose. In addition, step bars will protect your truck from any harm coming from down under. That's especially useful if you're planning to make long drives on the roadway, or even in the wildlife. You never know when any rock or debrief might propel itself with enough force to give you a dent, or worse.
Tonneau Covers
If you opted for a truck, chances are you're planning to make use of its truck bed.
Maybe it is to help you carry large loads of work equipment. Alternatively, you might be planning on some family road trips. In any case, you'll definitely want to protect the truck bed's contents. That's where tonneau covers enter the equation.
A good cover does not only provide you with the means of sealing the truck bed, and keeping its contents safe. But also for increasing your fuel efficiency.
As they will better secure the bed's contents, they'll not be dragging anymore, meaning your truck will need far less power to move, resulting in a better miles-per-gallon ratio.
For those reasons, some might agree that tonneau covers are an essential part of truck driving. That's regardless of whether or not they have to be bought on their own.
Bed Liners
A great truck is a durable truck. That's a fact. But in no way does that mean that a good truck is immune to harm. With that in mind, the part that will probably face the bigger risk will always be your truck bed.
Think about it. With time, you'll be putting all kinds of stuff in there.
Even if the constant loads don't harm the truck bed, you still have to think about the weather conditions. Be it rain or hail, you're still facing the risk of it being harmed. Worst-case scenario, the bed integrity might start to fail. This would make it hard for you to position anything firmly or safely.
For those reasons, it is within your best interest to get a truck bed liner. In a way, it works sort of like a protection rug that separates the bed itself from your load. With this simple purchase, you'll be prolonging the truck bed's life significantly.
Plus, if you've ever needed to crawl on your knees to get something in the back, you'll know how painful it is. With a bed liner, you can say bye-bye to those knee-aches once and for all.
Truck Bed Organizers
The possibilities are almost endless when talking about truck bed organizers, as they tend to be custom-made.
You might want just a few separations in the back or some slidable drawers to put your tools in. It's your call.
These particular accessories might be a little more complicated than the rest in terms of design and installation. But they're definitely worth the struggle. You'll see the practicality in no time, and you'll even wonder how you went by without them.
Get your dream truck at House of Cars and start improving it today!
Now you know how to make your dream truck even better than it already was.
Wait, you don't own a truck!? Then House of Cars Airdrie is there to help you.
At House of Cars, we pride ourselves on offering the best auto dealer services in the area. With us, you'll get to experience the very best selection of used vehicles for sale and the best financial plans in the market.
With us, not even bad credit will keep you from getting the loans you need. Everybody deserves to drive out of the lot with the truck that speaks to them the most, and that might be you any time soon.
Contact us today to learn more!