5 Reasons You Should Buy an SUV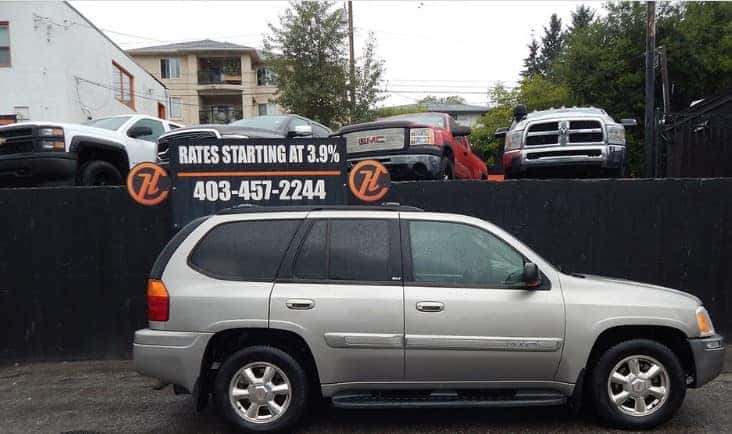 It is time to replace your old car and look for new or used affordable options. There are many types of vehicles in the market, but one has been the most requested of them all.
SUVs have become popular in the Airdrie region, and with good reason. Be it space, handling, comfort, or brand for your buck; there are many reasons why someone would want an SUV
Here's 5 of them:
Spacious for Multiple People & Cargo
Thanks to the SUVs' size and structure, it is not just able to offer more space to carry more cargo for you, but it also provides comfortable room to allow more people to join you in your travels as well.
Say goodbye to being cramped on the road. With an SUV, everyone travels comfortably!
Safer Than Most Standard Vehicles
SUVs offer more safety compared to other standard vehicles due to being assembled on a much stronger chassis. This ends up offering a higher level of protection if the SUV were to be involved in an unfortunate accident.
If that sort of event were to occur, you want to be as protected as possible.
Towing Capabilities
SUVs have larger, more powerful engines, which makes the task of towing weighty assets such as trailers, boats, and caravans easier when compared to other cars, which may struggle. So even if you aren't planning on towing at the moment, it is very beneficial to have a vehicle that can make the task of moving heavy items close at hand.
Better In Dangerous Road Conditions
SUVs are rated as top-quality vehicles to handle road conditions excellently. It can outperform most standard cars in its abilities at conquering the road and pulling up steep hills. Therefore, this vehicle can certainly be very advantageous when travelling a lot in various road conditions.
Get Your Dream SUV at House of Cars
If you are interested in purchasing a used SUV in Airdrie, we at House of Cars can help you acquire the SUV that is right for you!
We have tons of SUVs for sale in our inventory, not to mention that we also offer financing options to help you obtain the vehicle you deserve as soon as possible, no matter your current credit score.
Get in touch with us here to learn more.