5 Things to Avoid When Purchasing a Used SUV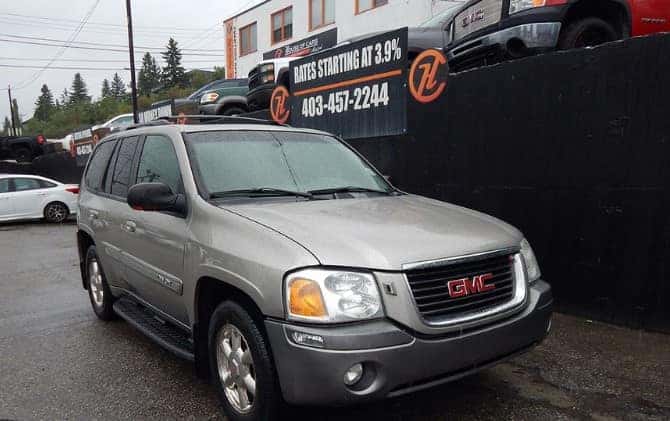 You have finally made your decision to acquire a used SUV. Buying a used SUV can certainly be a wise economic choice since it is more affordable to purchase than a newer one.
However, to ensure you get the most out of your purchase with a used SUV, you have to be very alert since one mistake could cause you to feel instant regret as you drive off in your new set of wheels. Most of the time, there is no going back once you have finished the process of purchasing a used vehicle.
Therefore, it's essential to avoid making the following mistakes when you're in the market for an SUV.
Purchasing an SUV Based Only on Looks
There is nothing wrong with buying a good-looking SUV. However, this should not be the only reason when purchasing a specific one. Don't forget that you are going to be using this vehicle for a long time.
Assess what you need from your SUV and make sure that it possesses the characteristics required to fulfill them.
Skip out the Test Drive
Test driving the used SUV you are interested in buying is probably one of the most critical parts of the vehicle buying process, and it's during this time when you'll be able to verify whether or not the used SUV meets your needs and expectations.
It might sound like a no-brainer, but you will be surprised how many people end up avoiding this crucial step. So, make sure to give your future test drive at least 30 to 60 minutes to get a feel for how it handles.
Not Getting a Mechanic to Inspected
Even though you have done a test drive to check the SUV, and everything seems to be working accordingly, it does not mean that it is in good condition. When reviewing a vehicle, most do not possess the skills required to spot potentially expensive problems.
This is why getting the vehicle inspected by a knowledgeable mechanic is also a must since not doing so can be a costly car buying mistake.
Focus more on the Payment.
Most people can't pay outright the price of the vehicle and end up choosing a lower long-term car loan to pay it. While a lower monthly payment may sound good at first, you must know that a longer payment period will end up causing you to pay back more money in the long run.
So, make sure to set a realistic budget, anticipate how many years you'll likely keep the car, compare costs, negotiate, and shop around for the best financing deal.
Not Being Prepare for Negotiations
Be prepared when the time comes to negotiate with the dealer. If not prepared, it can cause you to pay more than you need to. You also need to pay close attention to the additional fees that come with the purchase since you can play around with some of them and even modify them.
Ensure you've made all of your research and comparisons at home, and once done, go to the dealership to set up the price.
Purchase your Future Used SUV at House of Cars Airdrie!
If you are looking for the best models and financing options for used SUVs in Airdrie, you should check out House of Cars!
At House of Cars Airdrie, we have an extensive catalogue of SUVs for sale. We can assure you we will have the right type for you. We are also very proud of our current financing plans that can adapt to our client's needs regardless of credit history.
Contact one of our experts today to learn more.